Roswell High School, N.M. EL COYOTE

In Memory
Vince Bergman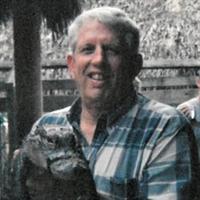 Obituary for Vincent N. Bergman Jr.
VINCENT N. BERGMAN JR., 75, passed away on Saturday, October 3, 2020, in Roswell, New Mexico. Please take a moment and share a kind thought or memory with Vince family at www.andersonbethany.com.

SERVICES: There will be a Memorial Service for Vincent at the Country Club Road Church of Christ, 700 W. Country Club, in Roswell, New Mexico, on Wednesday, October 7, 2020, at 10:30 AM.

On December 11, 1944, Vince was born to Vincent N. Bergman Sr. and Jamie Brandon in Seattle, Washington. Upon graduating from high school, he attended college and received a bachelor's degree. Vincent married his lifelong partner, Diana Cox Bergman on October 7, 1966, in Roswell, New Mexico, they had two sons and shared fifty-three beautiful years together. He was an faithful member of the Country Club Road Church of Christ in Roswell. Vince enjoyed reading and spending time with his grandsons, whom he loved dearly. He will be deeply missed by many, especially by those who had the honor to know Vince.

SURVIVORS: Left to treasure memories of Vince are his loving wife, Diana; sons, Michael and wife Tammy; Brian and wife Julie; grandchildren: Caleb Michael Bergman and Jacob Daniel Bergman; in-laws: Sidney and Les Cox and Anette and Britt Donaldson; as well as his close friends: Casey, Chanda, Kali, and Riley Crandall.

PRECEDED: Vince is Preceded in death by his parents-in-law, Sherley and Lewis Cox.
In lieu of flowers, the family suggests donations be made to the New Mexico Christian Children's Home, 1356 NM-236, Portales, NM 88130, or a favorite charity.

The family wishes to thank the Williams, Warboys, Merritt, Ramirez, Witt, and Leyva families for their recent generosity and support as well as Vince's caregiver, Rosana.
To send flowers or a memorial gift to the family of Vincent N. Bergman Jr. please visit our Sympathy Store.